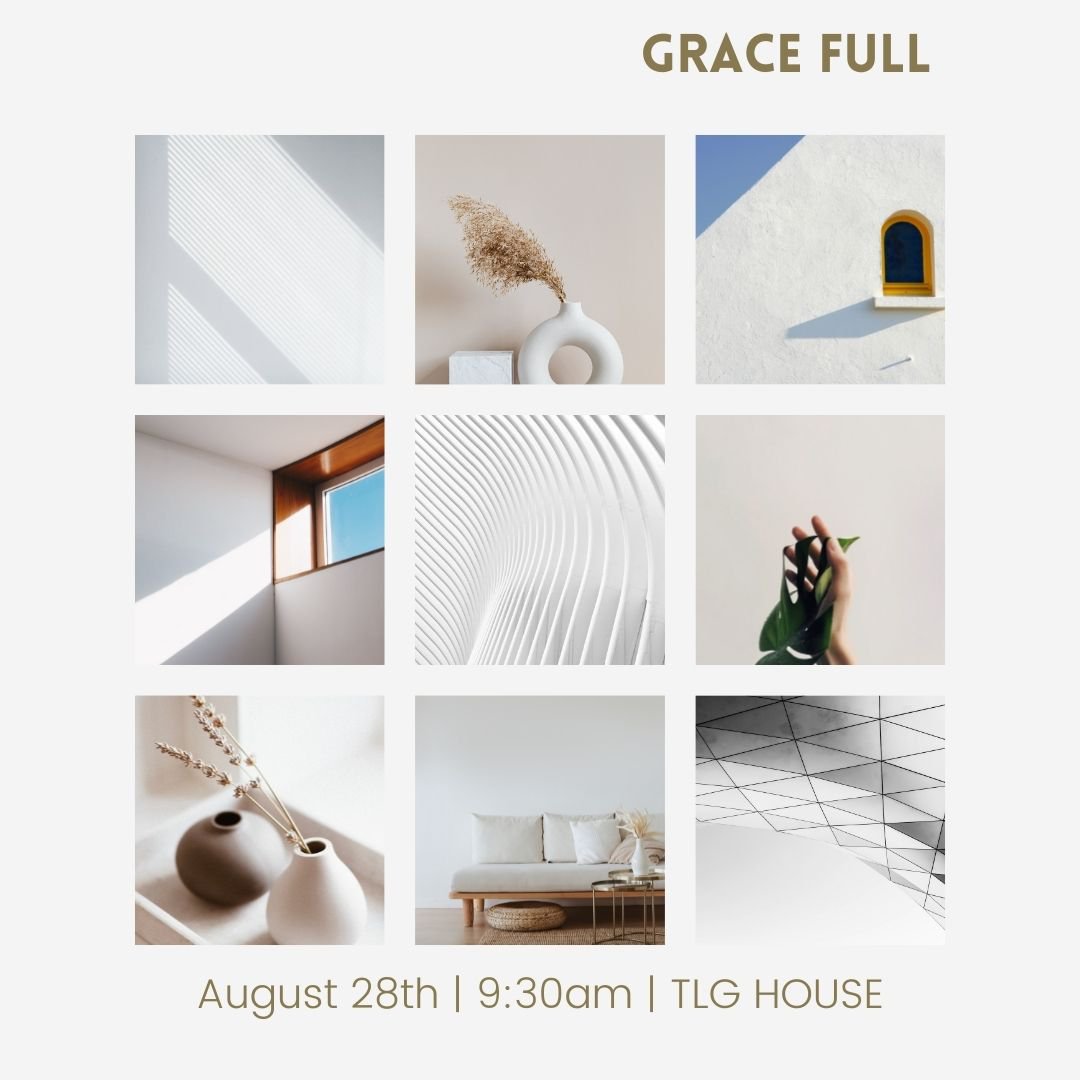 GRACE | FULL
Hey there beautiful one!
Welcome to 2021! One of the best things we say around the Brighten Table is "What a time to be alive!" Can you feel it too? The spirit is present, revealing, and ever so sweet in all our Father wants us to hear, see, and do with Him this year.
We have been prayerful about what our FIFTH, yes FIFTH year of Brighten at TLG House would be and we are thrilled to embrace the SOUND of heaven and the direction of the calling. What we hear in the Spirit is so critical in this very moment and we know if you join us along the way, the Holy Spirit will rest on you and speak too!
This year, Brighten will look a little different! Instead of one big conference in the fall, we are hosting two one day conferences!
Our second Brighten event will be August 28th, 2021 at the TLG House in Downey! Our event will begin at 9:30am and it is FREE! The theme is GRACE | FULL. When we understand that we have been given grace and then can be full, of the grace of God to give to ourselves and others, brings healing. Jesus' blood is the healing we each receive when we say yes to Him and turn from our own ways. His sacrifice gives us grace to learn, transform, and move boldly in the Kingdom. The all we receive from the Father equips us to do the all God has called us too! There is so much more to unpack and study with you as we continue to pursue the Lord!
Our morning will be filled with worship, teaching, and creative workshop. We encourage each of you to stay and enjoy the newest Brighten addition: THE BRIGHTEN SOCIAL SCENE! Immediately after our morning sessions we invite each of you to stay and enjoy Lamill Cold and some lunch! We will have some exciting surprises and even NEW SUMMER MERCH which we will begin to preorder on August 5th. Keep the date saved, tell your girlfriends, get a babysitter (sorry, we won't have childcare), and come gather with us!
We continue to pray for you and trust the Lord as you find ENCOURAGEMENT in His word, are EMPOWERED to do what he says, and ENLARGE your confidence in Him that yes, you can!
"Blessed are the pure in heart, for they will see God." - Matthew 5:8
Register Below and Let Us Know You are Coming!